The Year 6 SATs results are reported Nationally on an annual basis. The Department for Education (DfE) performance comparison tables can be accessed here.
Key for Attainment and Progress data
EXS+ Pupils achieving the expected standard or above at KS2
GDS Pupils achieving the greater depth standard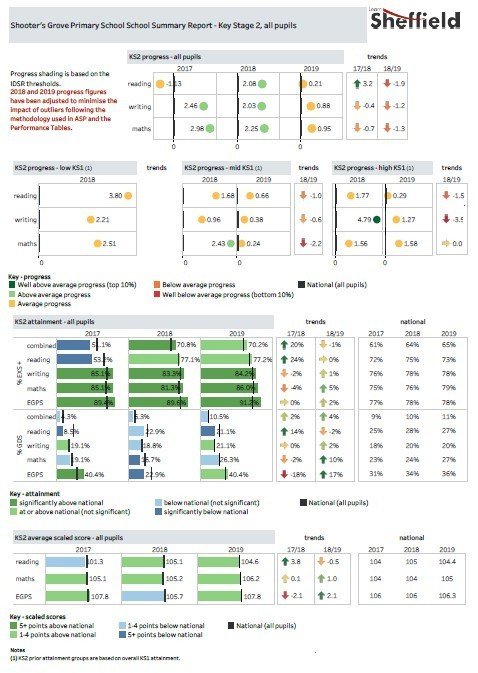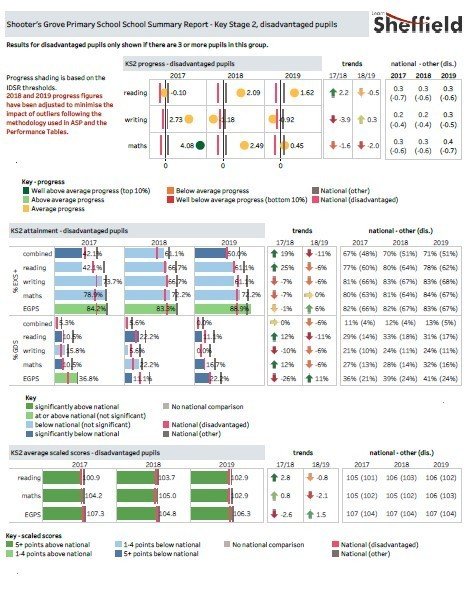 Progress measures from KS1 to KS2 SATs
The Government changed the way in which progress from KS1 to KS2 was measured in 2018. This leaflet from the DfE gives a comprehensive explanation for parents about how the progress scores are calculated.